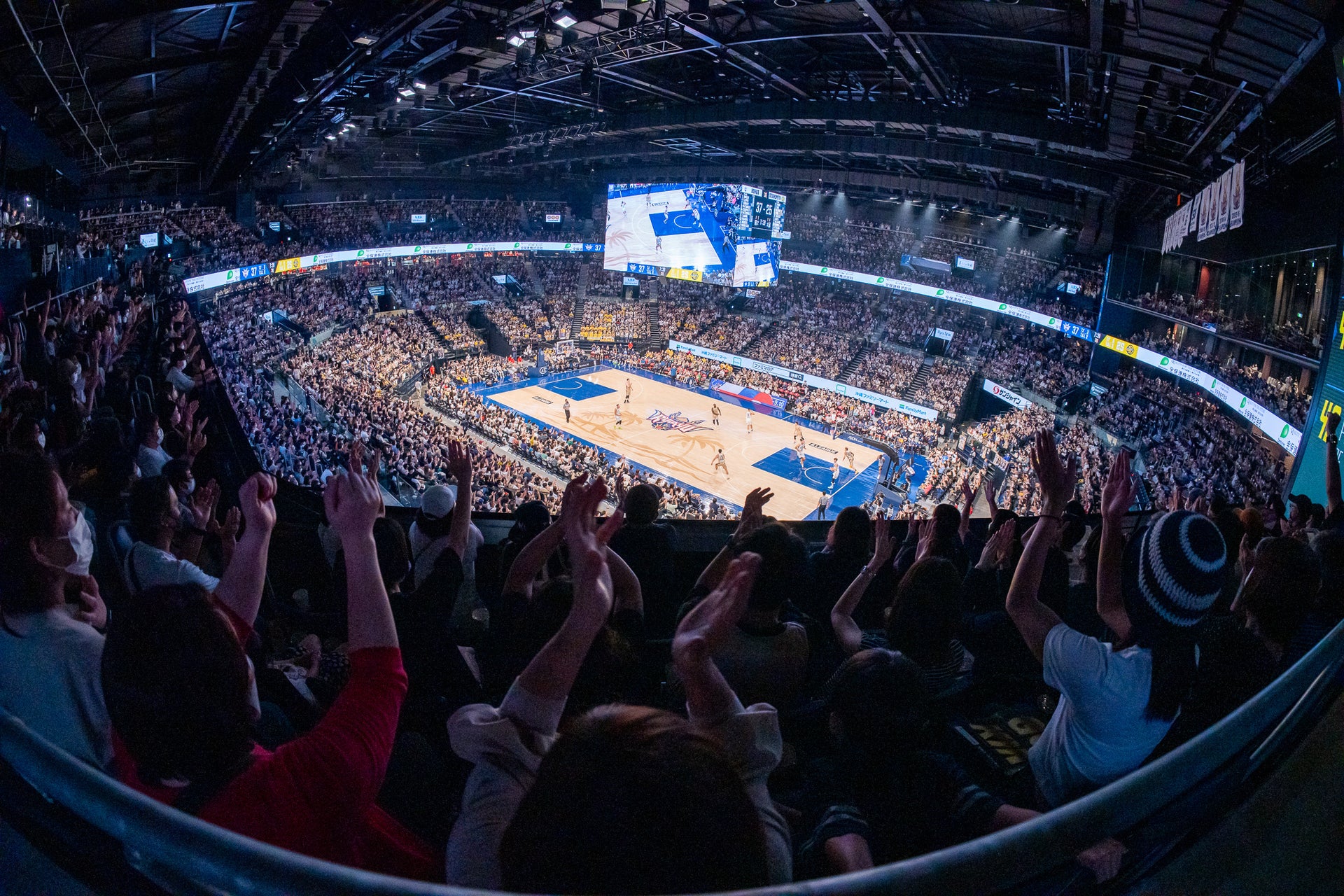 ARENA RULES
HOME GAME SCHEDULE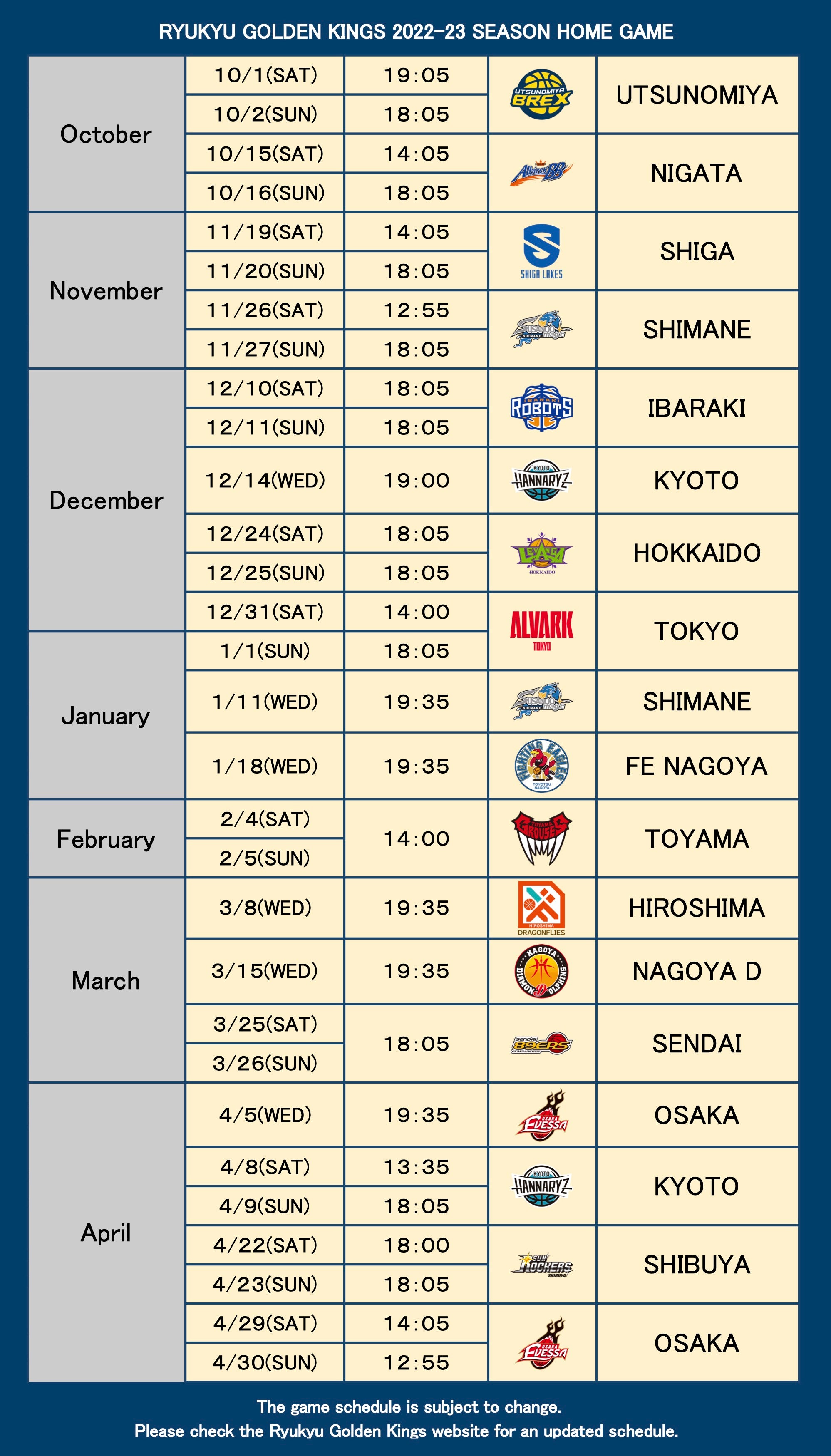 WHERE TO PURCHASE
ARENA SHOP
English assistance and tickets are available at the Arena Shop located at Okinawa Arena. Please visit the Arena Shop and ask the staff for assistance with purchasing home game tickets. Please inform the staff of your preferred location and number of seats and they will guide you to the best available options. Ticket sales will not be available for sold out games.
Address: Okinawa City, Yamauchi 1-16-1 Okinawa Arena, 1F
Ticket Sales Schedule:
Friday/16:00~20:00
Saturday・Sunday・Holidays/11:00~20:00
※Business hours are subject to change in correspondence with events held at Okinawa Arena.
※The Arena Shop is closed on Tuesdays and national holidays.
※In the event of a canceled or postponed game, your tickets will be fully refunded. Please go to the Arena Shop at Okinawa Arena to receive your refund.
※Cash payments are not accepted at Okinawa Arena. The following credit card, QR code or electronic payments are accepted: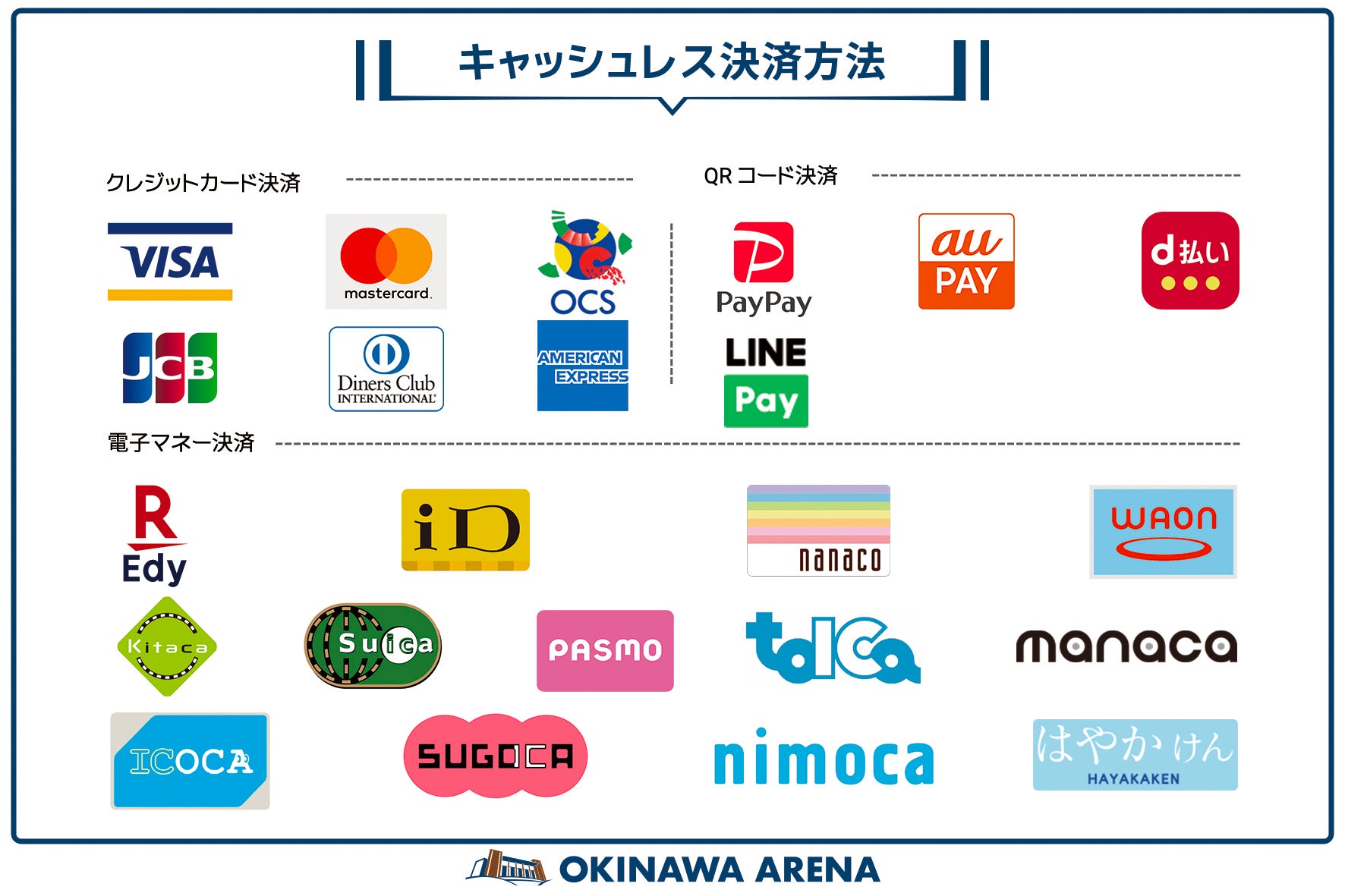 ACCESS
OKINAWA ARENA
PARKING is not held for general spectators on game days. Your vehicle will be reported to the local authorities if you park outside of the designated parking areas.
FREE GAME DAY SHUTTLE BUSES are operated between Okinawa Arena and Aeon Mall Rycom from 4 hours before the game starts until 1 hour after the game ends.
Ryukyu Golden Kings
Named after Okinawa's past "Ryukyu Kingdom", the Ryukyu Golden Kings were established in 2006, and became the first professional basketball team in Okinawa prefecture. Since the Japanese professional basketball league, B.LEAGUE, was founded in 2016, the Kings have won 5 West District championship titles (B.LEAGUE consists of two districts, east and west). All home games are held in the state-of-the-art arena "Okinawa Arena", which was established in April 2021 in Okinawa, City. The 2022-23 season team consists of, three foreign nationals and other Japanese players with roots in the United States. This team is built strong and is working hard to fight for the league championship.